Children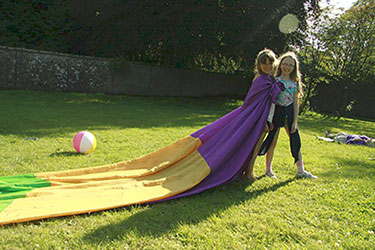 We love the participation of children in our gatherings and have extended 'all-age worship' together. We encourage parents to help their children engage in this, modelling an active (rather than passive) response. Smaller banners and art materials are also available.
We often have a coffee break during our gatherings, and at this time the 3-7yr olds usually go downstairs for some craft based Bible teaching. We like to include 8yrs upwards in the main meeting, continuing in the flow with the adults.
NOTE TO PARENTS: While we are delighted to have young families as part of the Community, we recognise the limitations on our facilities. As part of our Child Protection Policy, we ask that your children are not allowed to roam unaccompanied around the building, and that you go with them when they need the toilet. Similarly, we ask that you do not let them run about while people are praying or drinking coffee, and if they cry or make a noise please be proactive in taking them out to settle them, so that everyone else is not distracted.